WEBINAR – Crush the Competition: The New Rules of Modern Marketing for A/E/C Firms
November 12, 2014 @ 3:30 pm

-

5:00 pm

The marketing landscape has greatly changed, but many A/E/C firms are still using the same marketing strategies of the past. To compete for clients' attention, innovative firms are expanding their marketing strategies to deliver more client-focused, compelling, and noteworthy marketing that can be tracked, measured, and tied back to the firm's strategic objectives.

Whether you're a marketer, business developer, or firm leader, this must-see Webinar will show how marketing has changed and introduce what's needed to transform your strategies to become more effective than ever. You'll gain practical, actionable information and learn how to bring clarity to the chaos of modern marketing—to implement strategies, techniques, and best practices that will help crush the competition.
PRESENTER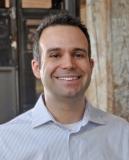 Timothy G. Asimos, CPSM
Vice President, Director of Digital Innovation, circle S Studio

Tim Asimos, CPSM, is vice president and director of digital innovation at circle S studio, a strategic marketing and digital design agency. Asimos leads the online marketing team to develop innovative strategies in online lead generation and content marketing. His unique approach is based on more than a decade of experience in corporate B2B and A/E/C marketing—placing him in the same seat as many of circle S studio's clients. He's also a syndicated blogger and frequent speaker on the topics of online marketing, lead generation, and content marketing. His A/E/C industry expertise has been featured in numerous articles, Webinars, and conference presentations. He earned a B.S. in Communications and an MBA from Liberty University.
---
COST
CPSM Rate: $10
Member Rate: $15
Non-member Rate: $20
Walk-in Rate: $25
---
SPONSORSHIP OPPORTUNITIES
Sponsorships are available. Please contact Michael Len (sponsorship@smpspittsburgh.org)
---
This event is ideal for professionals who are:
Actively networking, attending conferences and tradeshows
New to business development
Looking for formal BD training
Working in a technical profession and responsible for BD and client development
Transitioning from marketing to BD
Training technical staff to develop business
 During this Webinar, attendees will learn to:
Discover why A/E/C marketing needs to change
Identify old tactics to drop and the new tactics to adopt
Learn strategies, tips, and tools that will expand your marketing arsenal
Realize marketing solutions unique to the A/E/C industry that can be implemented by firms of all sizes
---
Cancellation Policy: Cancellations may be made up to 48 hours in advance for a full refund by contacting TREASURER@SMPSPITTSBURGH.ORG. Pre-registered "no-shows" are responsible for the full cost of registration plus service charge and will be billed accordingly. If you paid by credit card, your card will be credited. If you paid by check, a refund will be mailed to you within 10 business days.
Share this Event
Roland's (Strip District) 1904 Penn Avenue Pittsburgh, PA 15222