SMPS #theAECsofmarketing: How To Run an Inbound Marketing Campaign
October 26, 2016 @ 8:15 am

-

9:30 am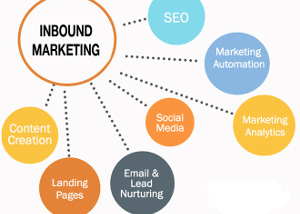 Join SMPS Pittsburgh for the next #theAECsofmarketing educational event on October 26th – How To Run an Inbound Marketing Campaign.
Running an inbound marketing campaign is a constantly evolving and demanding undertaking for anyone; even experienced digital marketers. While the channels and tools that we use are changing almost weekly, we oftentimes experience a disconnect between the two.
Results become tougher to measure, and clients and managers start to question the value of inbound marketing. This workshop will provide you with a framework to overcome common marketing problems related to launching your first inbound marketing campaign, and you'll learn about tools and methods to measure the performance of an online marketing campaign. You will learn how to develop an inbound marketing campaign that:
Starts and ends with the customer experience
Seamlessly uses effective tools to integrate your campaign & measurement techniques
Positions your brand as an authoritative thought leader in your industry
PRESENTER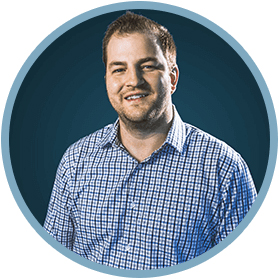 Christopher Vendilli, ProFromGo
Before the age of 25, Chris Vendilli traveled a large part of the civilized world as an active duty U.S. Air Force Security Forces Raven team leader. Upon honorable discharge from the USAF, Chris returned to Pittsburgh to study Information Science at the University of Pittsburgh. In 2007, Chris became a Pittsburgh police officer and spent his first 5 years with the Pittsburgh Bureau of Police patrolling the city's North Side neighborhoods. He was later promoted to the position of Detective and reassigned to the city's Computer Crime Unit in 2012, where he was trained in computer forensics by the United States Secret Service at the National Computer Forensics Institute (NCFI) located in Hoover, Alabama. A lifelong technophile interested in entrepreneurship, Chris resigned from the city in 2014 to pursue entrepreneurship goals full time after several years of successful freelancing during off duty time. YOLO!
Today, Chris leads up a certified Veteran Owned Small Business (VOSB) that is a boutique creative marketing agency headquartered in Pittsburgh's South Side called ProFromGo. The company specializes in delivering strategies and tactics that help bolster online visibility for small to midmarket privately owned businesses. He focuses on the measurement and analytics that help businesses who are active online gain intelligence, clarity, and insight into which specific parts of their marketing and advertising budgets are getting the results. Chris currently resides in Pittsburgh with his wife, two young daughters, and a giant Doberman named Barli.
TIME
8:15 a.m. Registration and Networking
8:30 – 9:30 a.m. Session
COST
Members: $10
Non-members: $15
Walk-ins: $15
CPSM/CEU credit will be available for those who attend this event.
SPONSORS
EVENT SPONSOR

*Additional sponsorship opportunities are available for this program, as well as upcoming programs. Please contact sponsorship@smpspittsburgh.org for more information.
ANNUAL SPONSORS
SILVER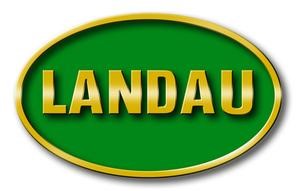 ---

The "How to Run an Inbound Marketing Campaign" event is ideal for professionals who are:
Overseeing the strategic direction of their marketing department
Responsible for generating leads in their firm
Responsible for blogging, social media, and website content
Upcoming SMPS Events:
October 19, 2016 – October Luncheon Program: Start-ups, Robotics and Technology
Featuring speakers from RIDC, Oxford Realty, Pitt's Student Startup Accelerator 'The Blast Furnace', and Pittsburgh Technology Council.
November 9, 2016 – November Luncheon Program: Grading Higher Education
Featuring speakers from Carnegie Mellon University, the University of Pittsburgh, Washington & Jefferson College, and Carlow University.
---

Cancellation Policy: Cancellations may be made up to 48 hours in advance for a full refund by contacting treasurer@smpspittsburgh.org. If you paid by credit card, your card will be credited. If you paid by check, a refund will be mailed to you within 10 business days.  Pre-registered "no-shows" are responsible for the full cost of registration plus a service charge and will be billed accordingly. 
Share this Event
Master Builders Association Inc 631 Iron City DriveLower Level Training Room Pittsburgh, PA 15205