SMPS 2016-2017 Webinar Series: Marketing Your Firm on a Limited Budget
March 8, 2017 @ 8:30 am

-

10:00 am

As a marketer within an A/E/C firm, you understand how budgets are constantly scrutinized. Being sure to keep overhead low helps improve your firm's bottom line, but makes proactive marketing quite a challenge. High-dollar marketing investments are frowned upon and often aren't even realistic.

"Marketing your firm on a Limited Budget" will focus on how to put together a sustainable, highly effective marketing presence without breaking the bank.

When is advertising worthwhile? How can you increase web traffic without paying for each click? What can you do to show sustainable growth in firm awareness? We'll tackle these subjects and more in this upcoming, interactive session.

Webinar Learning Objectives:

This webinar will help attendees:
Identify the best marketing efforts to utilize without committing to huge expenditures
Prioritize marketing efforts and budget allocation based on your goals
Implement tracking measures to monitor marketing success
Understand which social media tools are most worth your time
PRESENTER
Chris Denby – CEO, Markitecture
Chris Denby heads up Markitecture, where he helps large and small companies to define clear, effective marketing strategies and deliver powerful executions. Prior to founding Markitecture, he worked with well-known clients such as General Electric, TRC Solutions, Washington Gas, NAHB, and many others to create successful B2B, B2G and B2C communications. Denby holds a bachelor's degree in architecture and an MBA from Virginia Tech and is an SMPS member.
Originally recorded February 2, 2016.
TIME/LOCATION
Wednesday, March 8, 8:30 – 10 a.m.
Master Builders Association (631 Iron City Drive)
Light breakfast will be provided.
COST
CPSM: $10
SMPS Members: $15
Non-members: $25
Walk-ins: $25
SMPS Webinars are approved for 1.5 continuing education units (CEU) for the Certified Professional Services Marketer (CPSM) program. 
SPONSORS
Sponsorship opportunities are available for this program.  Please contact sponsorship@smpspittsburgh.org for more information.
ANNUAL SPONSORS
SILVER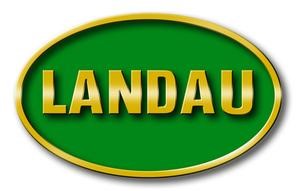 WHO SHOULD ATTEND?
A/E/C Marketers
Business Developers
Firm Principals
UPCOMING SMPS EVENTS
May 10, 2017 – 2016-2017 Webinar Series: Architectural Photography Best Practices
May 17, 2017 – May Luncheon: Building Transportation Systems

Cancellation Policy: Cancellations may be made up to 48 hours in advance for a full refund by contacting treasurer@smpspittsburgh.org. If you paid by credit card, your card will be credited. If you paid by check, a refund will be mailed to you within 10 business days.  Pre-registered "no-shows" are responsible for the full cost of registration plus a service charge and will be billed accordingly. 
Share this Event
Master Builders Association 631 Iron City Dr Pittsburgh, PA 15205