May Morning Show – There's an APP for that!
May 28, 2014 @ 7:45 am

-

9:30 am
Marketing Apps for the A/E/C Industry
In today's fast paced marketing world, we are in need of ways to help us reach our target market segment much quicker and with more structure and organization. Well, there IS an App for that! This month's Morning Show program will provide us some tools to help us work smarter as marketing professionals.
We have assembled a panel of marketing experts to bring us the very tools that have made them successful in their own companies. Learn how to use the very marketing Apps they have brought to their organizations to help their staff capitalize on the iPad/Workbook functionality we are all taking advantage of.
Join Anthony Caicco of Perkins Eastman, Katie Stern of EHS Support and Kathy Olek of 4CDesignWorks as SMPS Pittsburgh closes out its Morning Show year with a program that will give us plenty to digest over the summer months. Our presenters will break down how we can integrate these terrific marketing tools into our daily work lives. They will highlight Apps for Technical Staff, Apps for Marketers/Business Developers and also how we might design our own apps.
We look forward to seeing YOU there!
Presenters:
Kathy Olek is Director of Strategic Planning & Development at 4CTechnologies, a Pittsburgh-based business consulting and software engineering firm specializing in IT-based business innovation, application development, and application integration. They have been in business since 1986, managing successful long-term relationships with our clients. Their name was developed in part from the 4C's that define their beliefs and guide the way they do business: Clients, Communication, Core, and Commitment. They are supported by solid financial performance, time-tested methodologies, and partnerships with recognizable industry leaders, including IBM, Microsoft, and Esri. Their company has helped organizations of all sizes to gain competitive advantage through strategic planning, process improvement consulting, custom application development, and systems integration.
Katie Stern is Director of Marketing for EHS Support, an environmental, health & safety solutions specialist with the prime objective of assisting clients with reducing risk, satisfying regulations, and lowering operating costs across a wide spectrum of environmental industry challenges. With more than nine years of experience marketing professional services, she concentrates on management of marketing and business development activities, with particular focus on brand recognition, social media, virtual communications and technology. Her approach to communications, social media and technology has been published in The Zweig Letter and she has spoken at the 2013 SMPS Build Business National Conference. Katie is currently the President for SMPS Pittsburgh and has served on other SMPS Chapter boards, as well as SMPS Regional and National Conference committees.  
Anthony Caicco is an architectural designer with Perkins Eastman where he is currently focused on higher education, institutional, and residential works. His previous experiences oscillated between professional practice in Philadelphia as well as academic research and teaching at the University of Pennsylvania (where he also earned two Master of Architecture degrees). He was also a visiting lecturer at the Ohio State University. Anthony's independent work has been exhibited at the Chicago Architectural Club, the University of Pennsylvania, Work, Work, Work Exhibition and the Frank Furness Fine Arts Library. His research in the development of the discipline of architecture parallels with his deep passion for the built environment. Anthony has been an integral member working closely with principals and key leadership in the Ridge Ave Revitalization project for the Community College of Allegheny County and has provided design and illustrative support to the Washington Plaza renovation project.   In addition, he has brought technical expertise to both the design process and visualization of current work. Anthony is very active in the design leadership group at Perkins Eastman.
Thank You to our Morning Show Sponsor!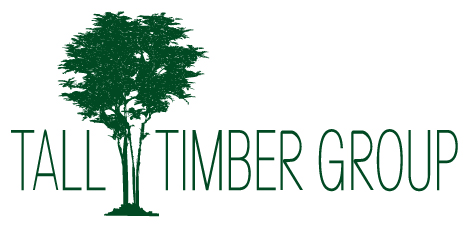 Cancellation Policy: Cancellations may be made up to 48 hours in advance for a full refund by contacting Kimberly@hydro-haul.com. Pre-registered "no-shows" are responsible for the full cost of registration plus service charge and will be billed accordingly. If you paid by credit card, your card will be credited. If you paid by check, a refund will be mailed to you within 10 business days.
Share this Event
Professional Service Industries, Inc. (PSI) 850 Poplar St Pittsburgh, PA 15220